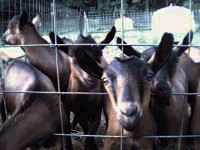 In the early 1980s, Dorothy (D.J.) Joba and Margaret Lashua began raising Oberhasli dairy goats on their farm. Oberhasli goats are a variety of Swiss origin known for their fine quality of milk and gentle disposition. The farm was called Highwater named for its location on the river valley flood plain along side the Connecticut River in South Glastonbury, Connecticut. For the next two decades, Highwater goats competed on the national circuit and the farm name became associated with its bloodline of champion goats and fine breeding stock.
Paul Trubey crossed paths with D.J. and Margaret in 1994. Paul had a life long interest in goats and had been planning to move from his native state of Massachusetts to northern New England with his partner Mark and hoped to buy a farm there. The fates decided otherwise and the two ended up in Connecticut where Mark accepted a job teaching Latin in the same school system as DJ.
Paul, a social worker by trade, became involved with the care of the Highwater animals spending weekends and evenings at the farm helping DJ with the care of the animals. He began making homemade cheese, reading about cheese making and visiting artisan cheese makers around New England. DJ and Margaret agreed that the fine milk of these goats was making a delicious cheese and that Paul should begin the process of finding the necessary equipment to begin cheese making at the farm.
The cheese operation was licensed by the state of Connecticut and cheese production began in 1999 with the formation of Highwater Dairy LLC at Highwater farm. With the milk of the goats from the Highwater herd, Paul began producing a more consitant quality and a steady production of fresh goat milk cheese (chevre) that were rolled into french style logs some with different herbs on the outside.
Saturday mornings would include a pre-dawn milking, in time to begin the early morning trek from Glastonbury to Kent to sell the cheese at the farmer's market and back in time to get to afternoon market in Storrs. The cheese was well received and the network of farmer's market expanded and grew to include several retail stores and a number of restaurants. In 2000, the cheese was awarded a blue ribbon in the national competition of the American Cheese Society.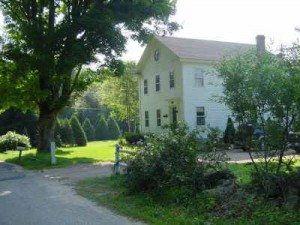 In 2002, the dairy operation was moved to its new home Lebanon. The name Beltane refers to the old May Day celebrations of Celtic Europe. In this pagan celebration, fresh cheeses and dairy products were enjoyed as an integral part of the celebrations welcoming a renewed milk supply from the successful kidding and lambing season of early spring.